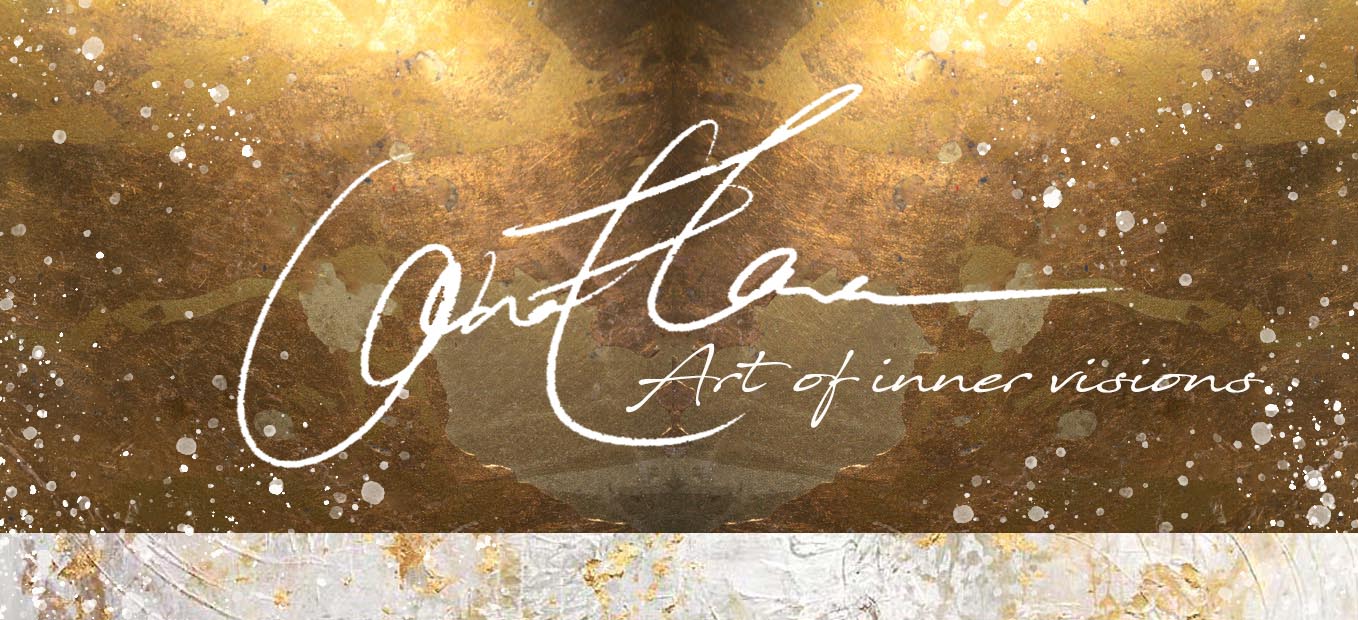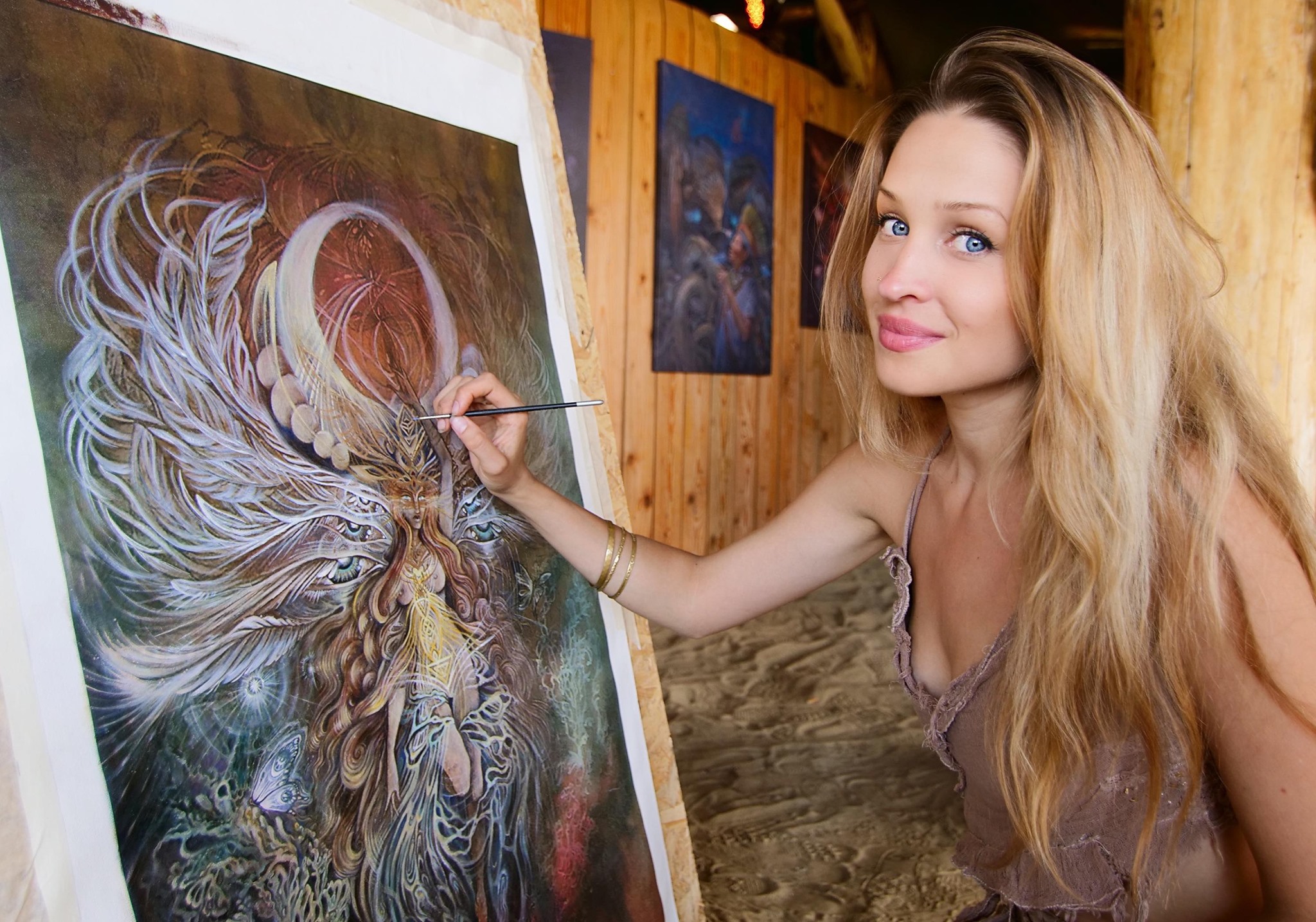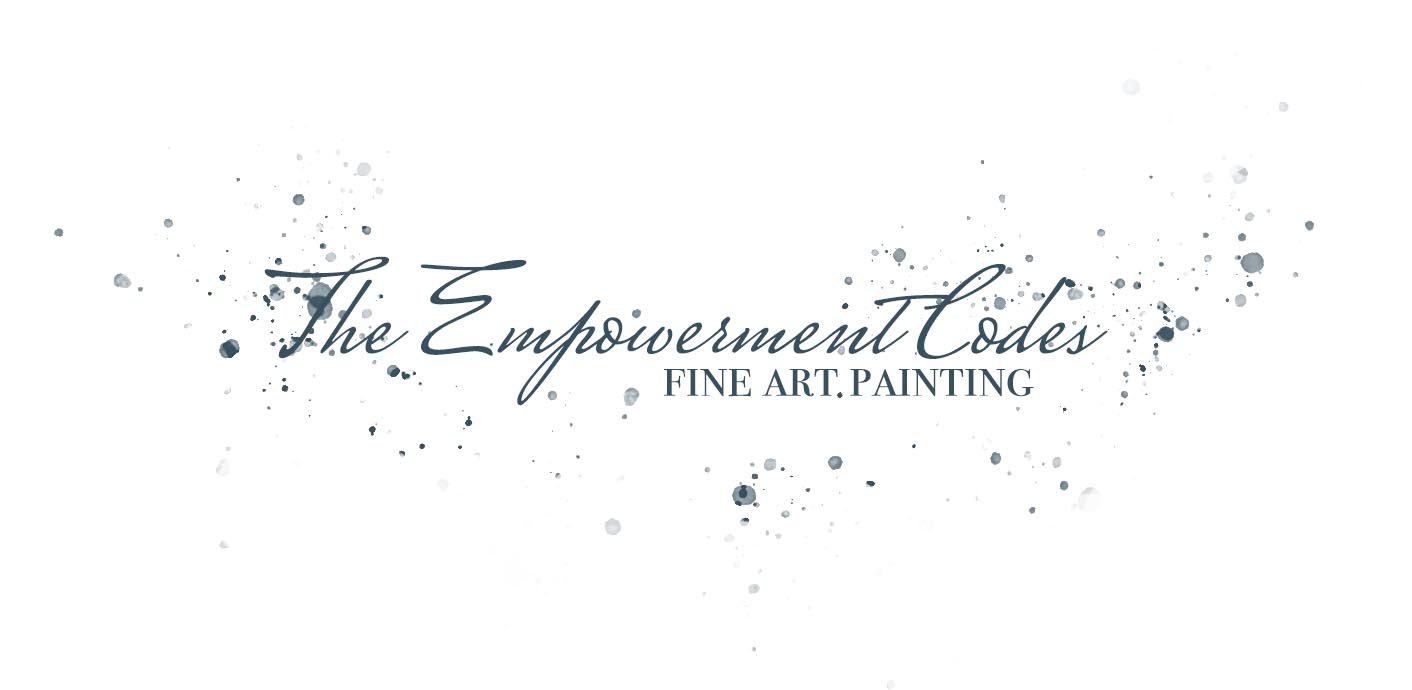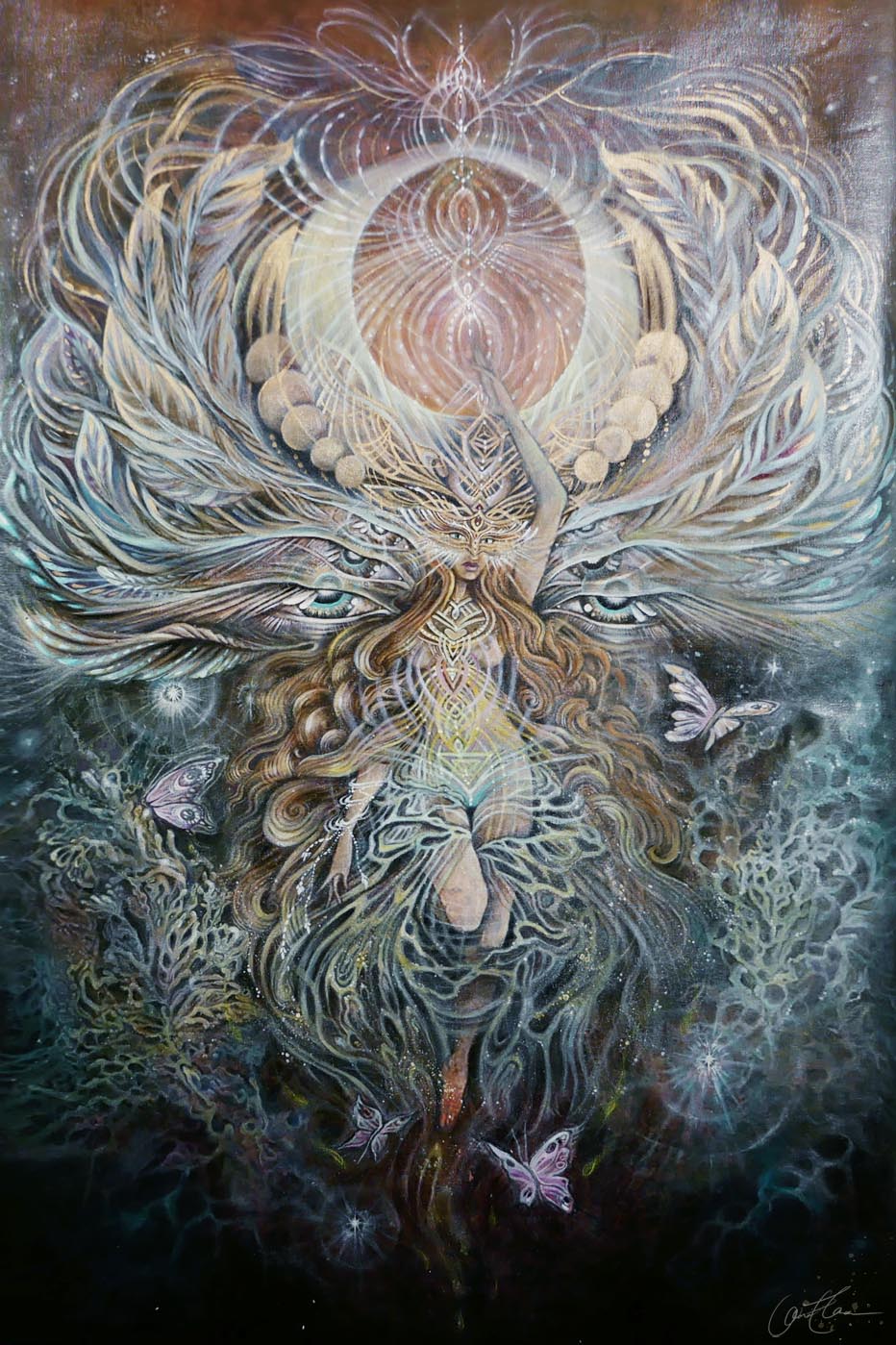 She came up through the shadow realms behind her and all around her, there where we often still reside. She has faced darkness; it has not broken her but has made her see. Her face and halo, testifying to a rounded and transcendent form of understanding, are flanked by eyes and spheres in a tier like fashion that suggest the many different dimension and stages of consciousness that she has integrated. Her path may have been a solo endeavour, but she is fully connected, first and foremost with her own essence. Now she is indominable. She is a knowing gate keeper of the mysteries of the life process, guided by butterflies that further symbolize the immense potential for metamorphosis that lies just within, naturally. She is not merely an anima, shakti, kali, or whatever preferred esoteric designation. She is naked from any technique, method or institution other than just naturally being a woman daring to assert her full might. She is a light of consciousness that with her mere presence demands more harmonious ways of being. To honour such a presence is to honour yourself. Emulating her we do not drown into her, just as she is no longer drowning in anything but her own fierce truths.
Artist: Oona Kassila, Original oil painting on canvas, 2020, 60 x 90 cm

This painting was started in Bali in October 2019 with the help of artist Mark Lee. After that it traveled to Finland and got lost on its way in the most strange way possible. It was resurrected at the Ozora festival in the Mirador Visionary Art Gallery in 2019. Then it traveled back to Bali where it got its full shape and now the last brush strokes were finished in Finland in January 2020.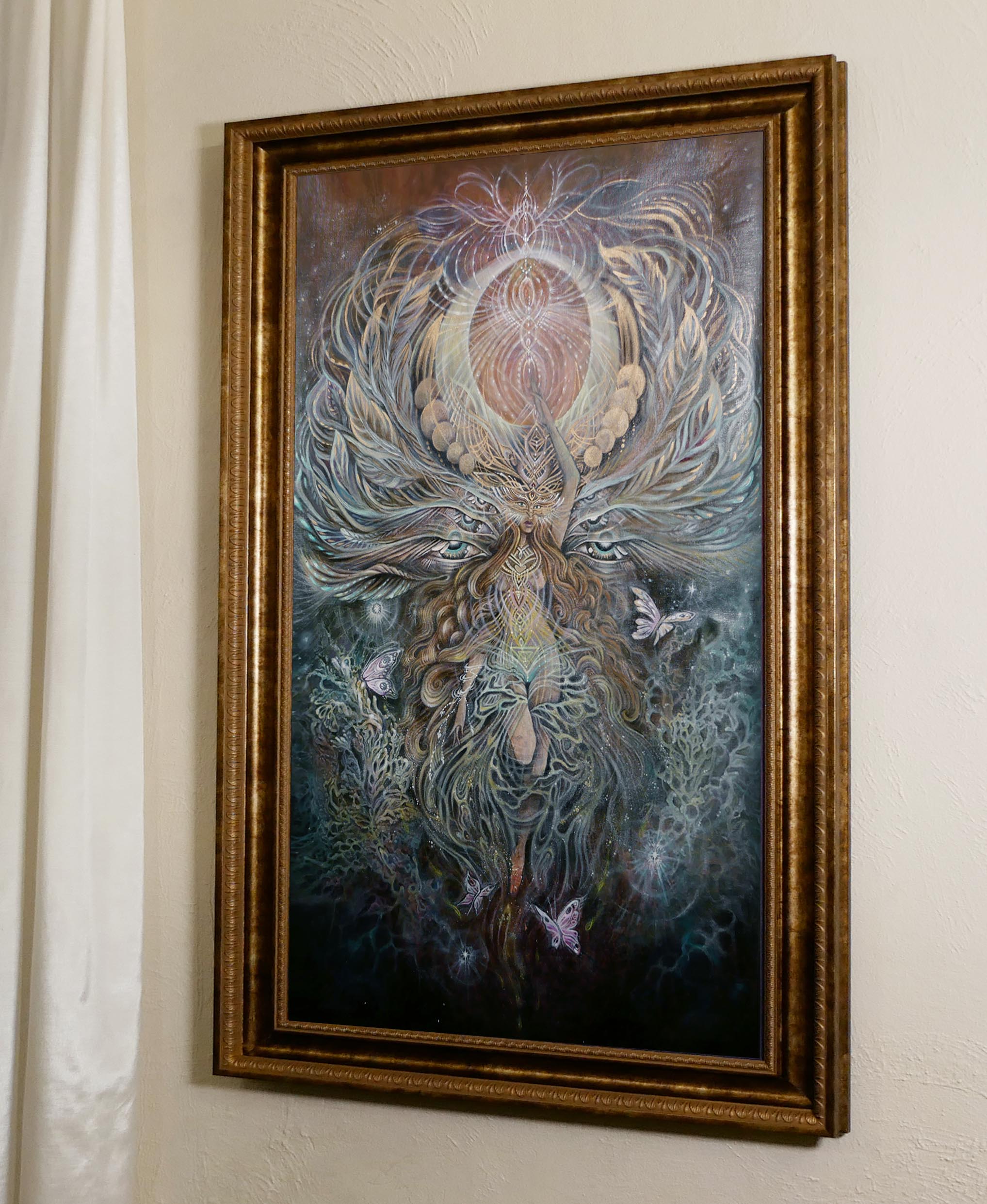 This art piece is avaible in fine art prints in paper or canvas.
Canvas is sized 60 x 90 cm, it looks like natural painting just as a showed in photo below.
Also requested size is possible.
Canvas prints i also offer framing and varnishing on them with request and extra budget.
Canvas Print : 150 euros + shipping
Paper Art Print: requestable
Canvas print with frame: requestable